Rock Bluff Band ForVets Fundraiser 2020 Dinner and Silent Auction
Sponsored by: ForVets Inc., Meridian Mobile Response Team, & the Gilchrist County Coalition
July 31, 2020 at 5:30 PM – 9:00 PM
Social distancing encouraged!
 Tickets to this popular event go fast! Be sure to get yours early.
(limited space due to social distancing – buy your ticket now!)
Tickets are available at the door but you are encouraged to get your tickets early for this popular event!
*limited space because of social distancing – reserve your seat now!
This event is brought to you by Camp Valor Project, ForVets, Inc, Meridian Mobile Response Team, and Gilchrist Prevention Coalition.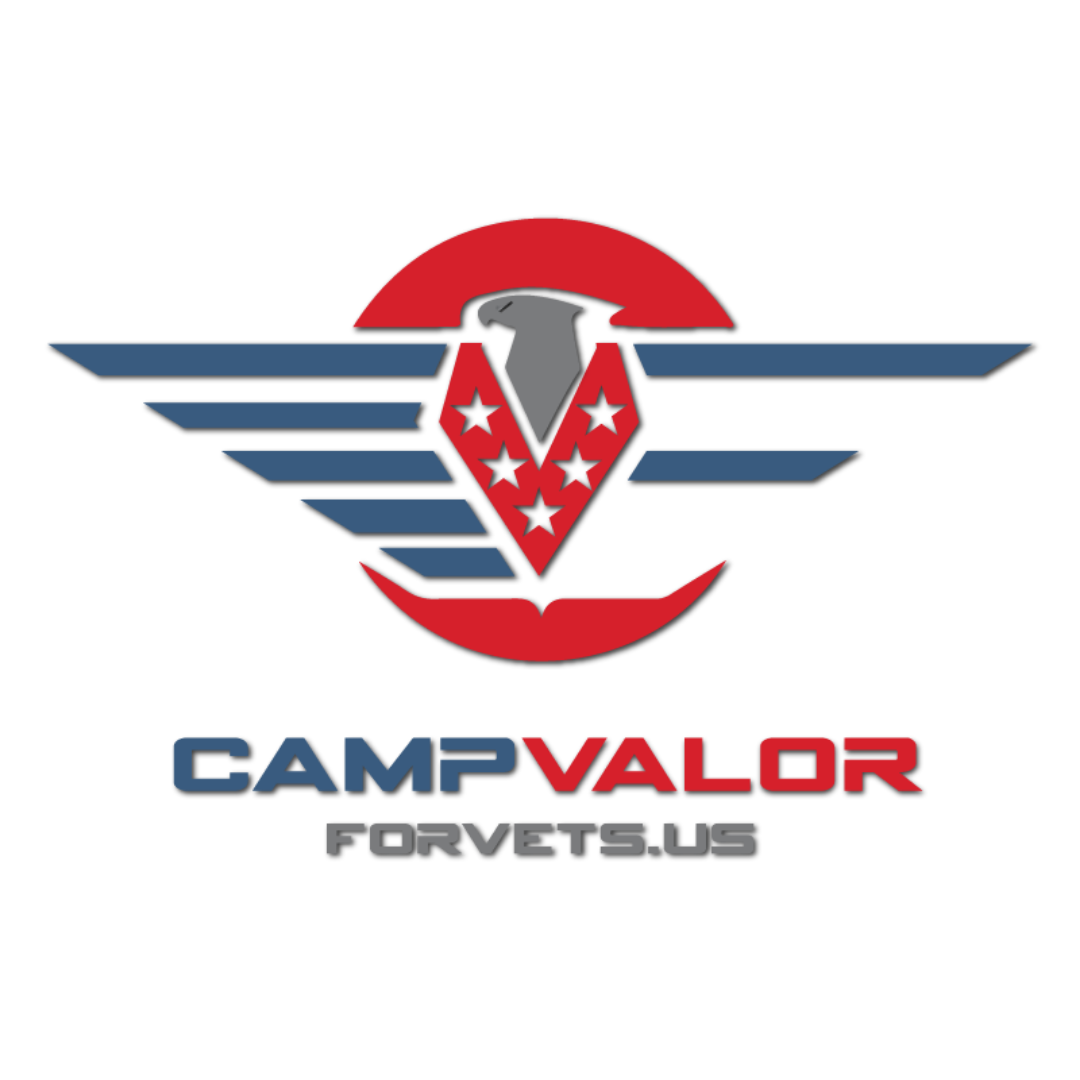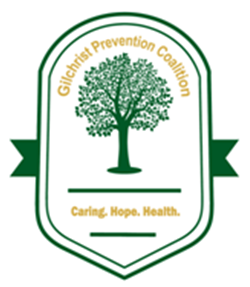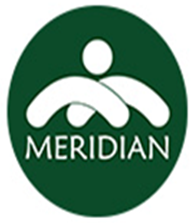 You're invited to the 4th Annual Dinner and Silent Auction at Otter Springs!
July 31st, 2020 at 5:30 PM
ADMISSION OPTIONS:
$15 per person
Price includes dinner and dancing.

Non-dinner Dinner tickets
$3 per person or $5 for couples

 Tickets to this popular event go fast! Be sure to get yours early.
(limited space due to social distancing – buy your ticket now!)
All proceeds benefit the Camp Valor Project
It's all happening Friday night, July 31st, 2020
at 5:30 PM – 9 PM!


Benefit Dinner and Silent Auction
followed by
LIVE ENTERTAINMENT
provided by the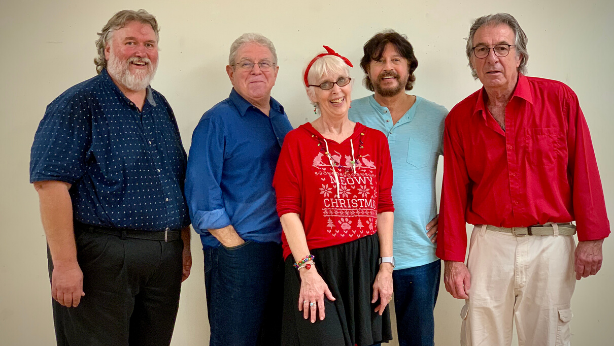 Linda (Myer) White realized the need for music in the local community. In 2008, she and her husband, Mike White, along with her son, Hardee Myer, decided to build a "Pickin' Porch" at the Rock Bluff General Store. Old VCR movie shelves became the "stage", while wooden posts, rafters, and old used tin became the "porch". With the P.A. permanently installed, Linda began inviting anyone who played an instrument or had a song to sing, to come on Friday night. Various musicians would come to sit in. Songwriters would bring a guitar and do solos. People brought their own chairs and would sit and enjoy the music, while others would get up and dance. All levels of singers and players came, from first-timers to seasoned professionals, and the audience received each one with sincere applause. The Pickin' Porch atmosphere truly had a place for everyone.
It wasn't long before a regular band began to develop. It became known as the "Rock Bluff Pickin' Porch Band". Through the wide range of talented musicians and singers, folks could enjoy a variety of music styles, based in Country Music, but interspersed with Folk, Rock, Blues, and Gospel. For the next five years, crowds would enjoy the Friday Night Pickin' Porch at the store. The band members never asked for money beyond what the tip buckets revealed at the end of three hours straight music (no breaks), and of course, a "Mike's BBQ sandwich". The result was a strong family bond amongst band and community alike. Although the Rock Bluff Store sold in 2013, the vision and the legacy of the Pickin' Porch is very much alive today.
Some extraordinary women from the Branford area, who had previously enjoyed the music at Rock Bluff, connected to plan and propose a new idea to the band. They offered to rent the Fourth District Community Center in Lafayette County and asked if the band would consider playing there. Everyone agreed with what soon became a Second and Fourth Friday night date at the community center. It was an instant success, and seven years later, it is still thriving (See the incredible story of this community phenomenon on youtube: Rock Bluff — A documentary short produced, directed, and edited by Dakota Runnels.
Through the years, we have all come to realize what a vital role music has in connecting us as a society. The bigger picture reveals that the enjoyment of good music is only a part of the best things in life. Music can bring healing to the soul, for both musicians and participants. There have been so many people who have reached out to give cheerfully of themselves, their time, their money, and their talents, all in the spirit of doing good in their community and for their neighbor. These are the fruitful results of the legacy of the Rock Bluff Pickin' Porch. And one who sees this cannot help but recognize that these good fruits ultimately come from the Lord God our Blessed Creator.
Each band member brings with them a wealth of experience from their upbringing, to dedicated hours developing their craft.
These traits, along with the influence of different bands and musicians throughout their careers, afford them the ability to "improvise", creating a relaxed musical environment that feels more like hanging out in someone's living room with good friends and your favorite pair of slippers. No pressures – just enjoying a good time with good music.
So, let's meet the band, and get ready for the Rock Bluff Pickin' Porch!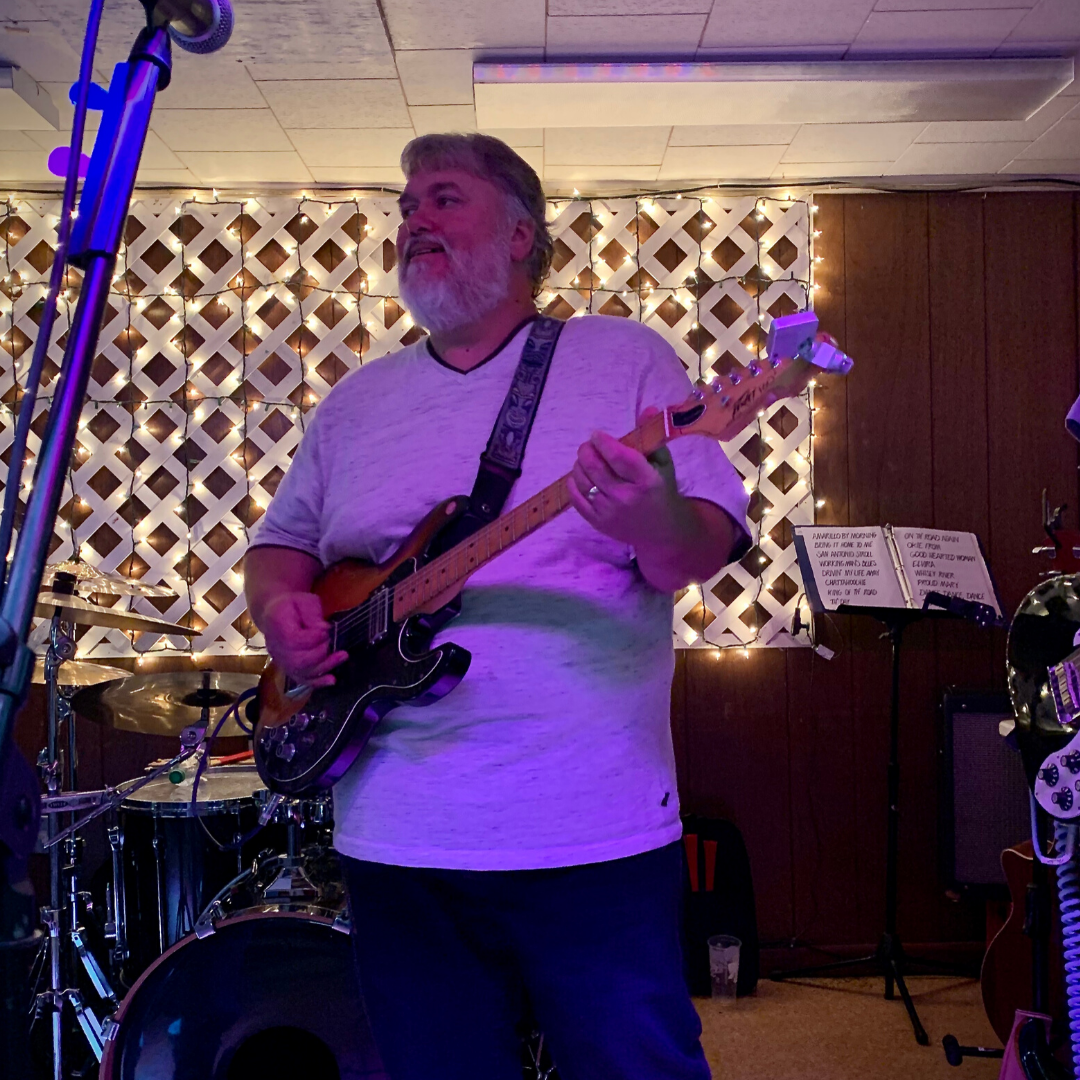 Hardee Myer – Vocals, rhythm, and lead guitars
Hardee is the facilitator of the group. He has a special talent for live conducting to help keep things organized. He has a large vocal range with tones that are both pleasant and sincere for all to enjoy. His influence runs deep in classic country, with ties to gospel, folk, and southern rock. Hardee's smile alone will tell you how much he enjoys singing and playing for people.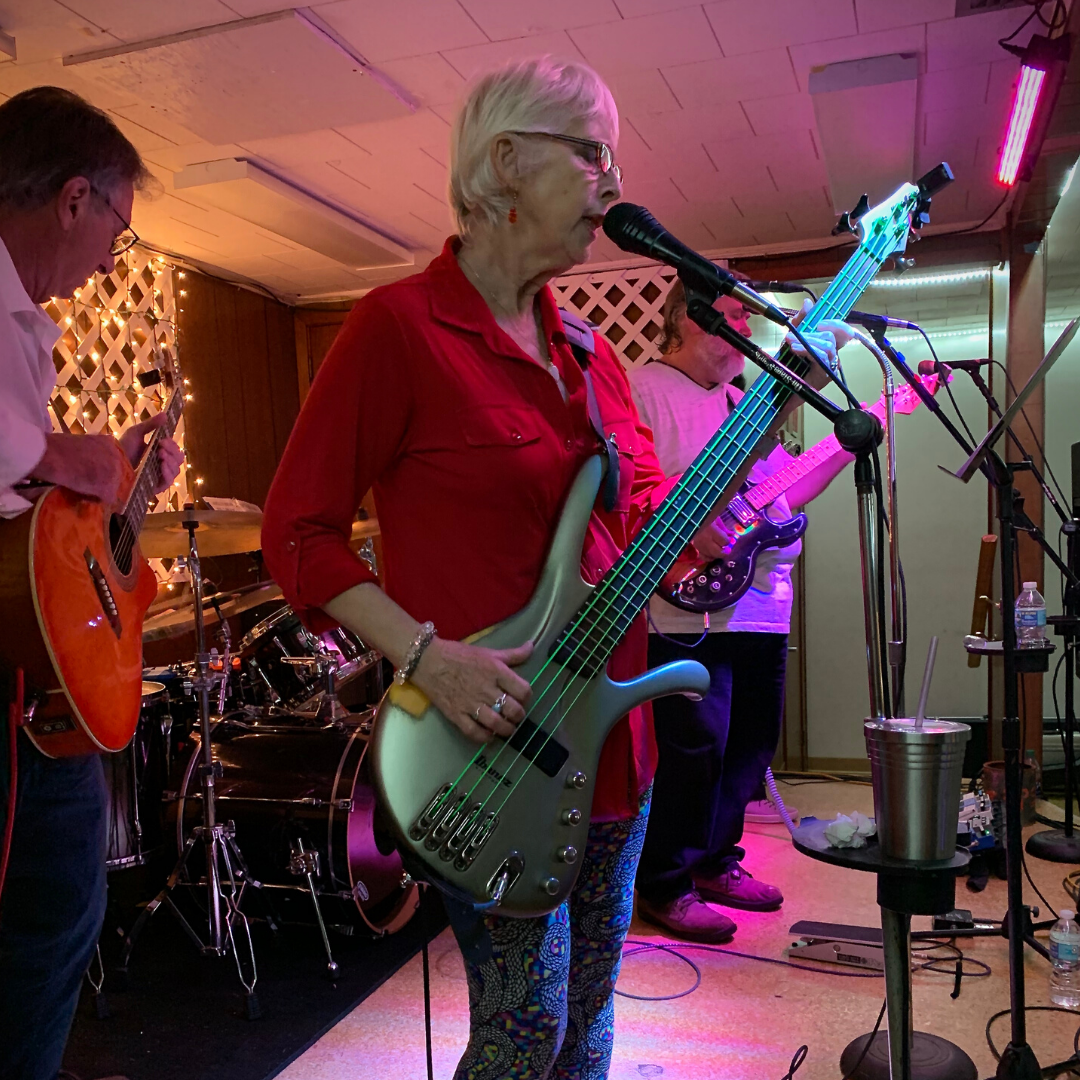 Dottie South Leichner – Vocals, bass guitar
There is never a person who meets Dottie who isn't immediately taken in by her infectious personality. Her singing style is a reflection of her sweet North Carolina southern charm. The entire audience is drawn to her charisma on stage as she dances and sings, all while playing her electric bass with the neon green coated strings. Her influences range in genres of country, rock, blues, and gospel. Dottie also has a number of original song recordings involving her band, The Slackers, which include some fun jazzy shuffles, along with a few heartfelt country ballads.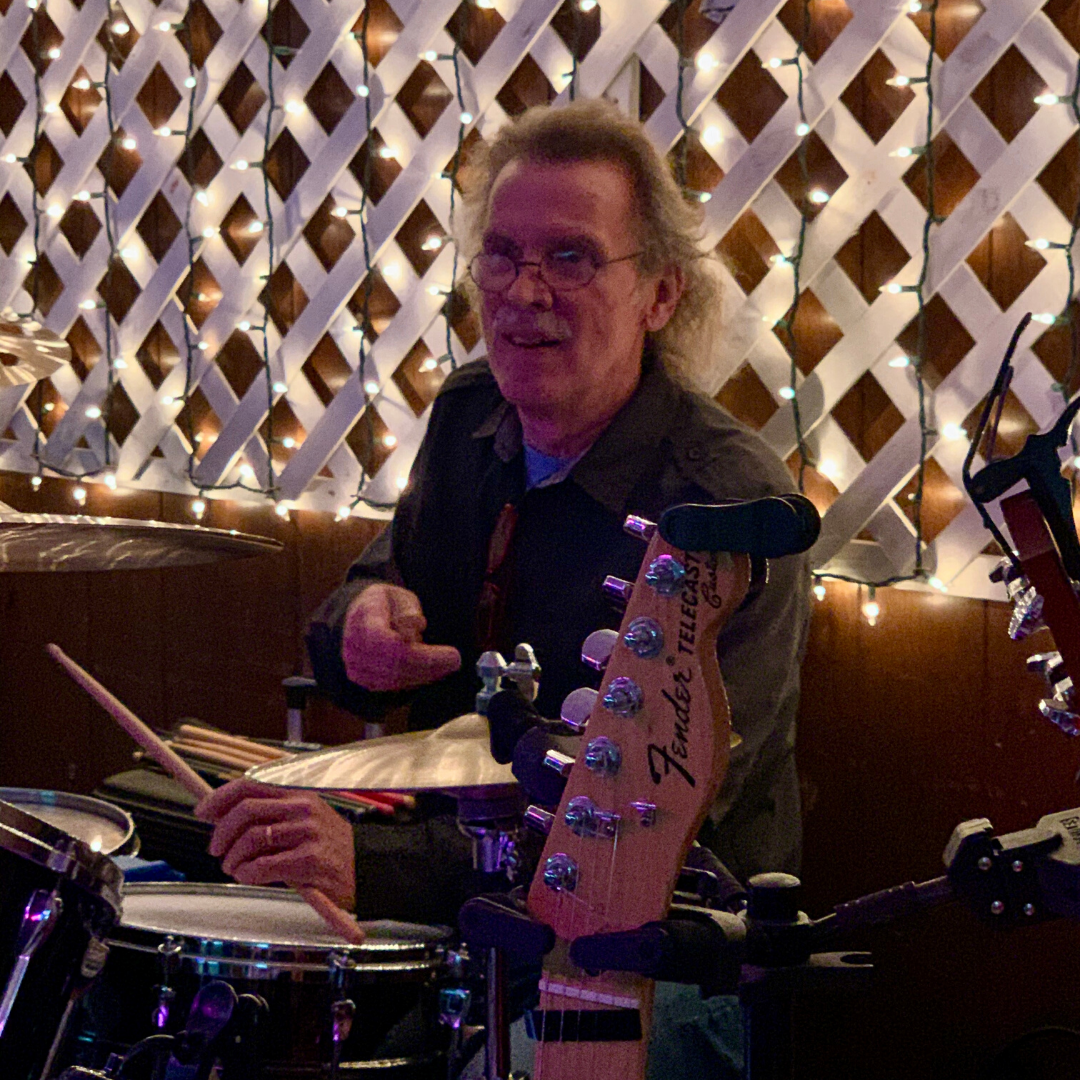 Bob Leichner – Percussionist
Bob plays the drums when the Rock Bluff Band comes to Camp Valor Project at Otter Springs. Bob and Dottie served the local Music community for 28 years with their Dixie Music Center, based in Old Town, Florida. They played a vital role in catering to the need of schools, churches, bands, musicians, and students, and have been involved in numerous community events, festivals, and fundraisers.
Bob is a historian in many subjects, including music. Together, Bob and Dottie form a strong foundation for the rest of the band. Bob adds a solid rock-a-billy flavor to the music which brings great energy to the Pickin' Porch.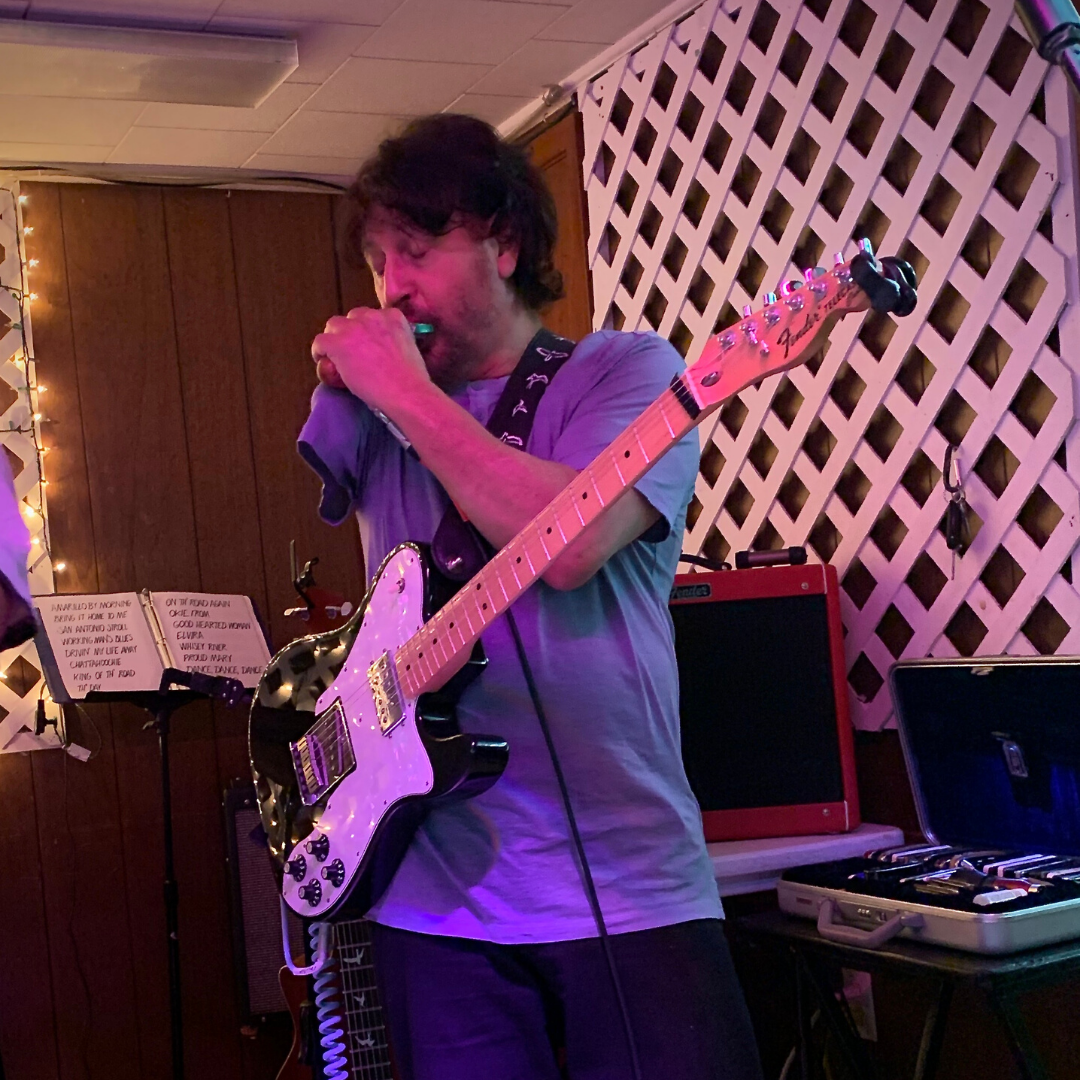 Fred Figueroa – Vocals, lead guitars, harmonicas
Fred is a versatile and talented musician. He will add the most tasteful fills and leads, using a variety of electric guitars and sound effects. And when the moment is "right", he will choose one of his many harmonicas to sweetly elevate the mood of a song. Fred has a distinctly powerful voice that will grab you in a ballad, or he can get down with soulful blues. He also has written and recorded original works with gritty rockin' blues and thought-provoking ballads. Fred is a compliment to any band he sits in with and we are certainly honored to have him with us.
Fred's recordings can be found at most online music stores by searching: Fred Figueroa – Cuttin' Loose or listen for free on Youtube under the same title.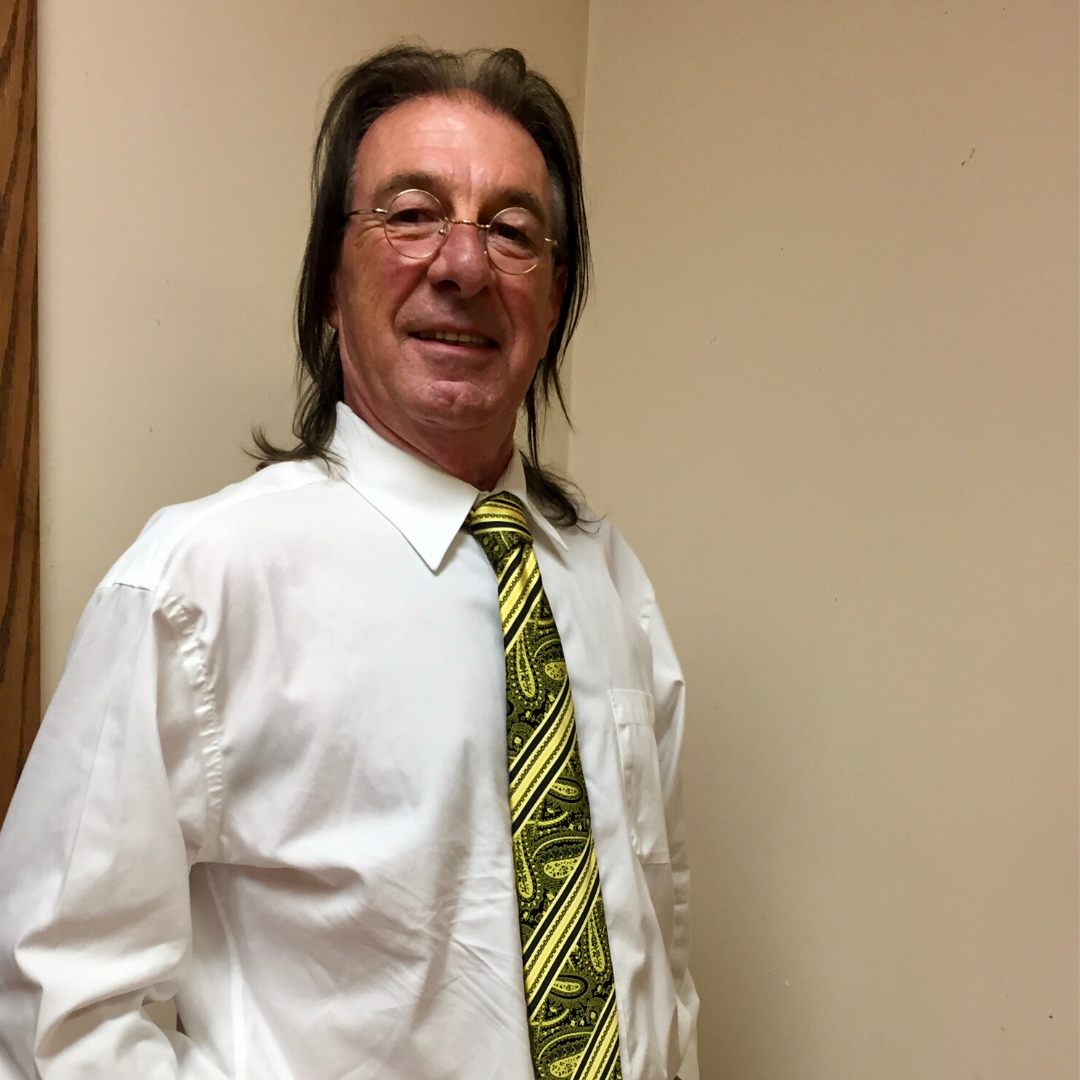 Charlie Wilber – Vocals, rhythm, and lead guitars
"Uncle Charlie" Has as much fun as anyone when it comes to Friday nights, and you can certainly see it in his playing. Charlie energizes the room with dynamic rhythms and solos. The rich tones generated from his variety of classic guitars add much character to the band's music. Charlie can deliver a sad old cowboy song and then be ready to put some "drive" into your country or rock. He has a deep appreciation for any style of good, classic music, and as much appreciation for the good folks who come to enjoy it. So, stop by for a visit!
Dave Roof – Percussionist
Spend any amount of time with "Cousin Dave" and you will soon learn how much he loves playing in the band. It is awesome to hear stories of the many highlights in Dave's career, growing up in Lake City, Florida, with some of the best music of our lifetime. He played with popular area bands, covering great rock songs from the '50s and '60s. Particularly exciting was The Dark Horsemen, a 60's garage band, formed by Dave and his brother Tom. They played many venues and recorded their songs that are still talked about today. Dave has a great feel for the "oldies". His positive, uplifting personality makes him an ideal fit for the Rock Bluff Band.
For upcoming Rock Bluff Band shows or booking information,  please contact Hardee Myer at (386) 965-9694
DINNER MENU
Smoked Chicken with BBQ Sauce on the side
or Baked Chicken
Sides are:
Baked beans
Seasoned Green Beans
Potato Salad
Coleslaw
*Drinks and concession items not included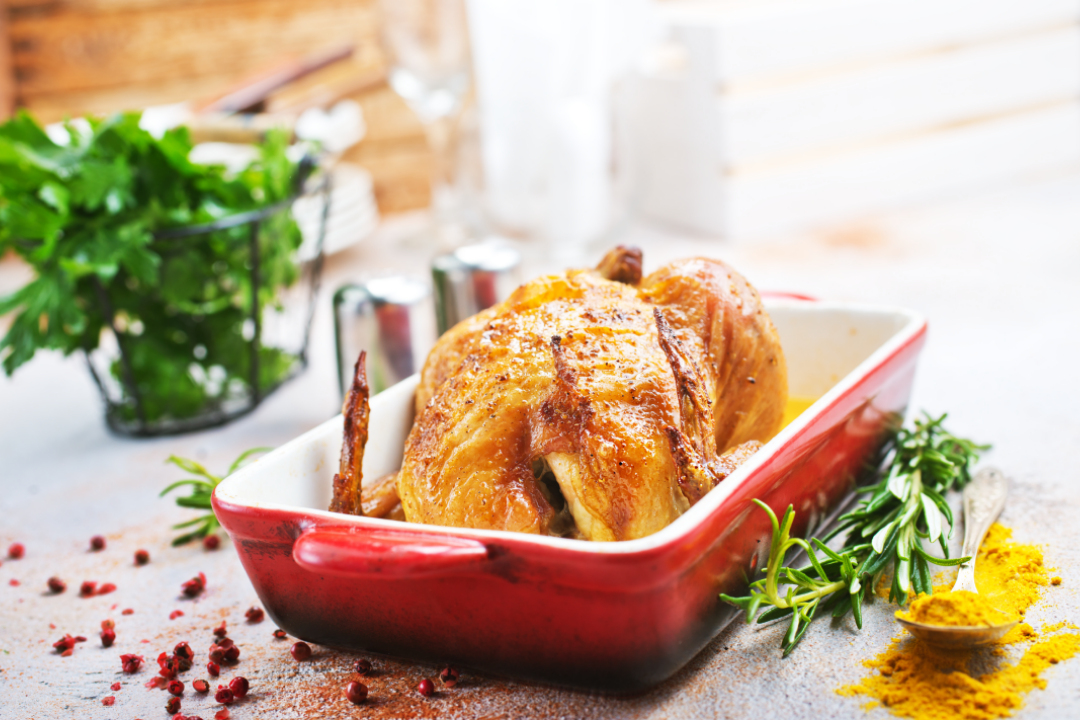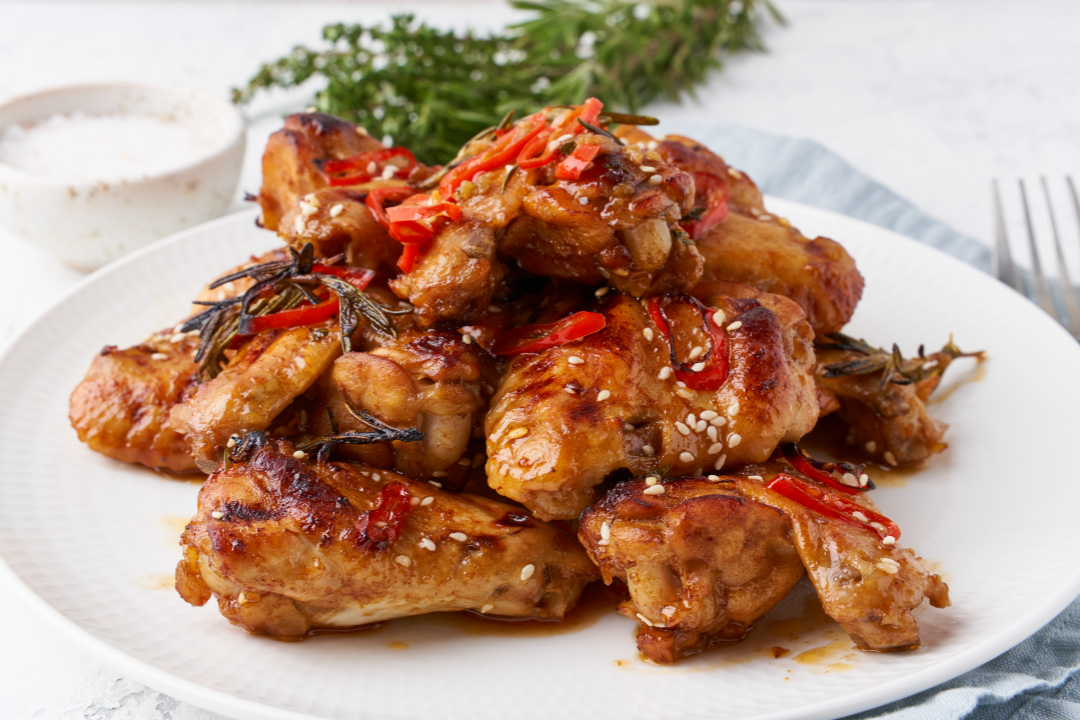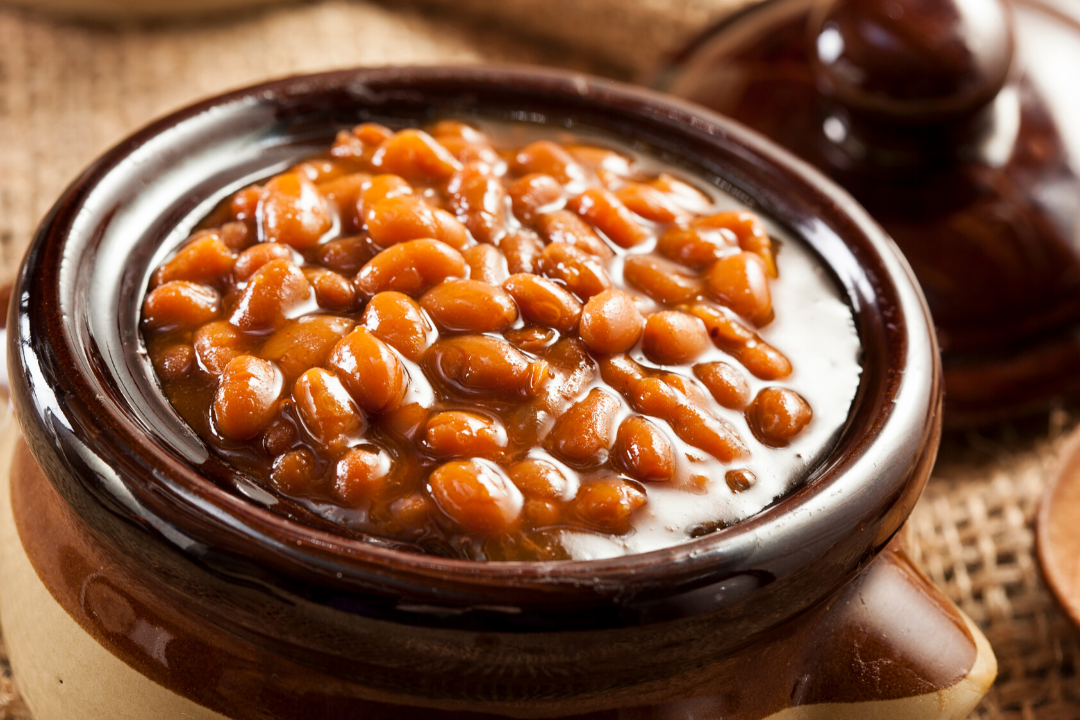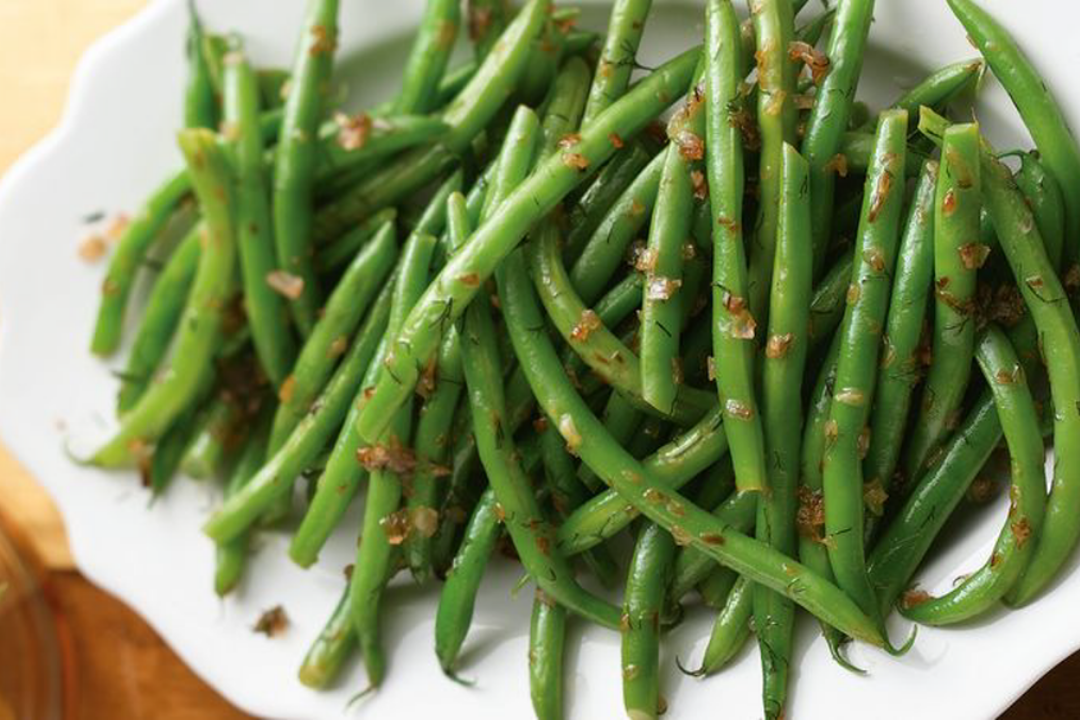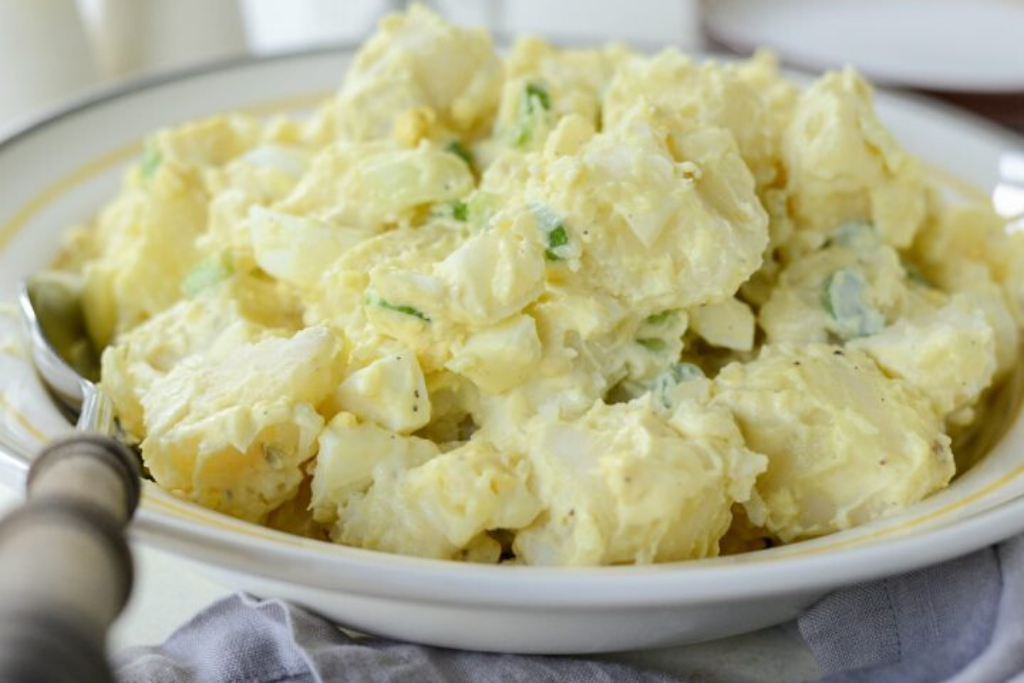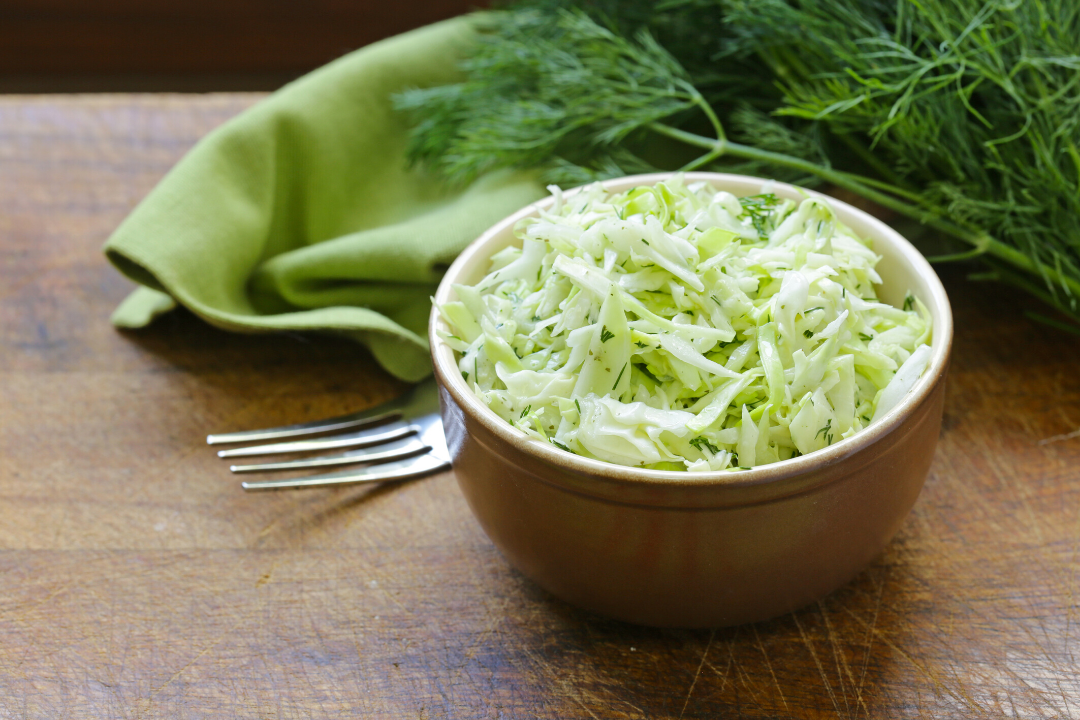 Auction Items coming soon!
Don't miss our white elephant silent auction happening July 31st after the dinner!
Stay tuned for auction items – want to donate? Contact Debbie Destin! 352-463-0800

 Tickets to this popular event go fast! Be sure to get yours early.
(limited space due to social distancing – buy your ticket now!)
This event is brought to you by Camp Valor Project, ForVets, Inc, Meridian Mobile Response Team, and Gilchrist Prevention Coalition.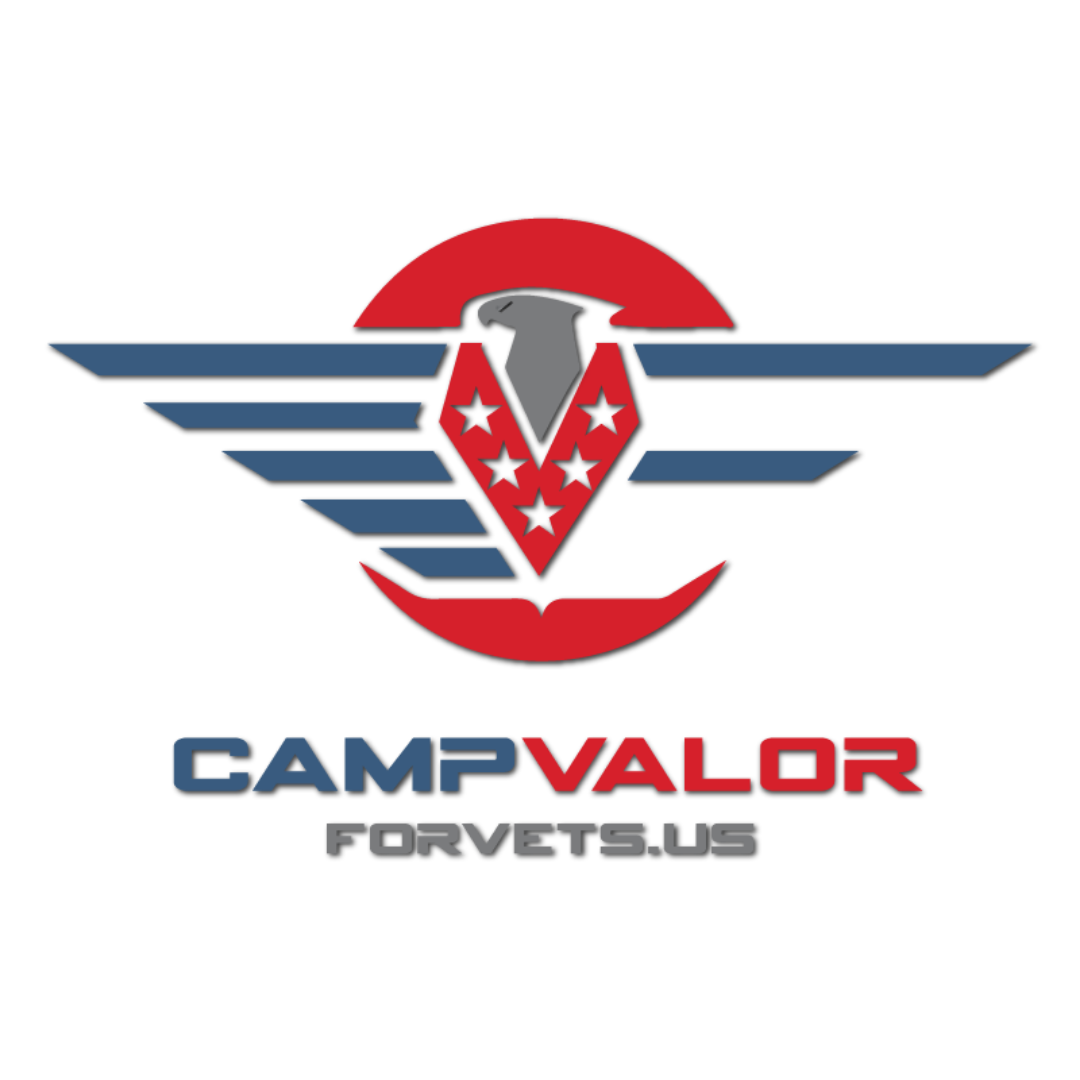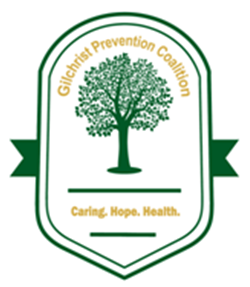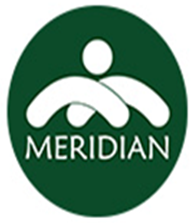 The Camp Valor Project will provide much needed programs that empower and support returning wounded veterans and their families as they transition back to civilian life.
Click below to donate now

Your Generous Gift Is 100% Tax Deductible.
Please partner with us as we work to support these veterans and their families.
ForVets Inc is a 501c3 non profit. Your donation is 100% tax deductible.
Don't wait. Veterans and their families are counting on you for brighter tomorrows – today.
6470 SW 80th Ave,
Trenton, FL 32693
Need directions?
Just click the button for instant directions.